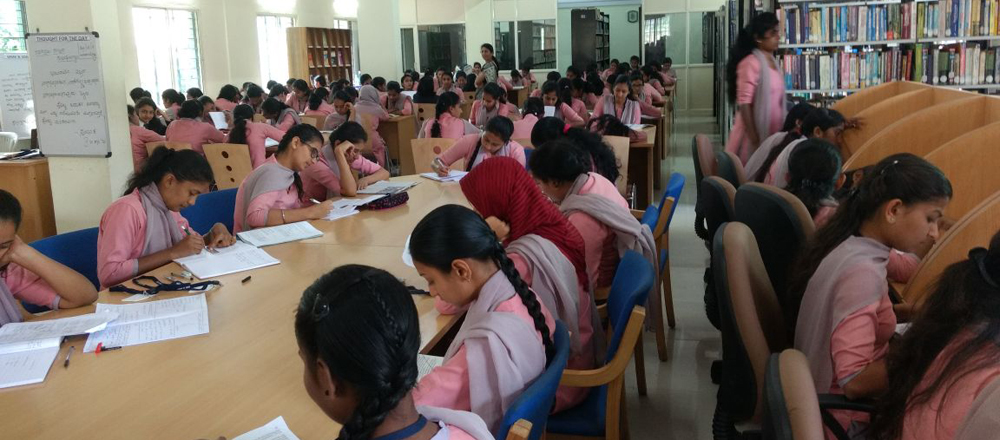 At present, the Library has a collection of 15714 books, 42 Periodicals, 356 bound volumes, 13 Newspapers & 72-CDs. The Library is automated using an in-house integrated software - Educational Enterprise Resource Planning and Management System (EERPMS).The Library module consists of Masters, Transactions, Special tasks, Circulation, OPAC, Reports.The operations done through the software are Library attendance, Information storage and retrieval, circulation, OPAC and report generation on various options. The library has a vast collection of resources to equip the faculty and students.
Best Practices of the Library
Display of quotes from famous personalities.
Recognizing students based on their library attendance
Pooling information about a specified topic by students.
Collection of paper clippings on Science & Technology, Education, Health.
Paper clippings of special events of the College.
To conduct book exhibitions on special occasions.
To spend a minimum of 25hours per semester in the library.
To introduce the students to the library environment.
Free to select their required documents from the rack.
To improve the collection development and services.
Facilities and Services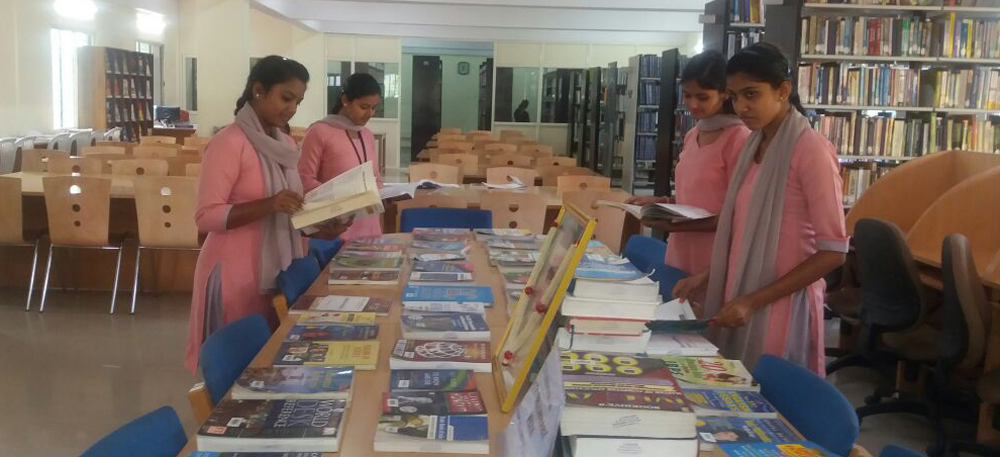 Following are the special services provided by the library apart from its regular services like lending of books & question papers.
The users are allowed to take the Xerox copy of documents.
Display of newly procured titles.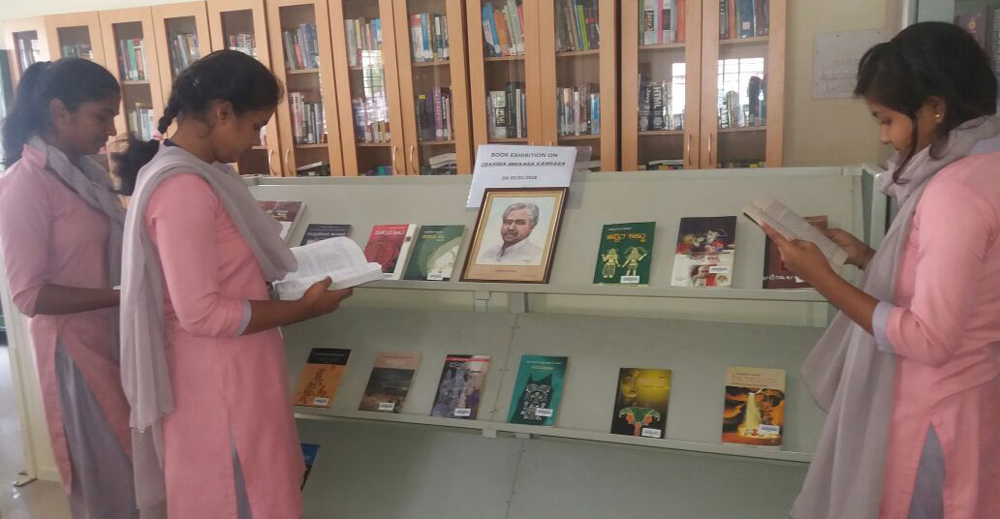 Books are issued to economically backward students