A Certificate course "Home Management for Happy Living" is conducted for first year degree students, to facilitate them to become a successful home maker.

Artificial jeweler making

Meditation programme

Kumkum preparation

Cooking
On 25th January, Smt Lakshmi Nagaraju Memorial Intercollegiate Classical Music Competition is conducted, to encourage the classical music.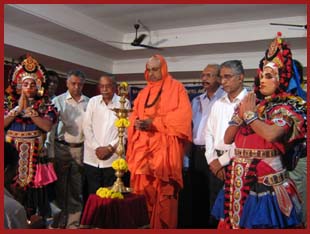 Yakshagana shows and Drama plays are arranged to popularize.
Participation of our students in Yuvadasara– a cultural festival is a regular feature.