Innovation and Incubation Centre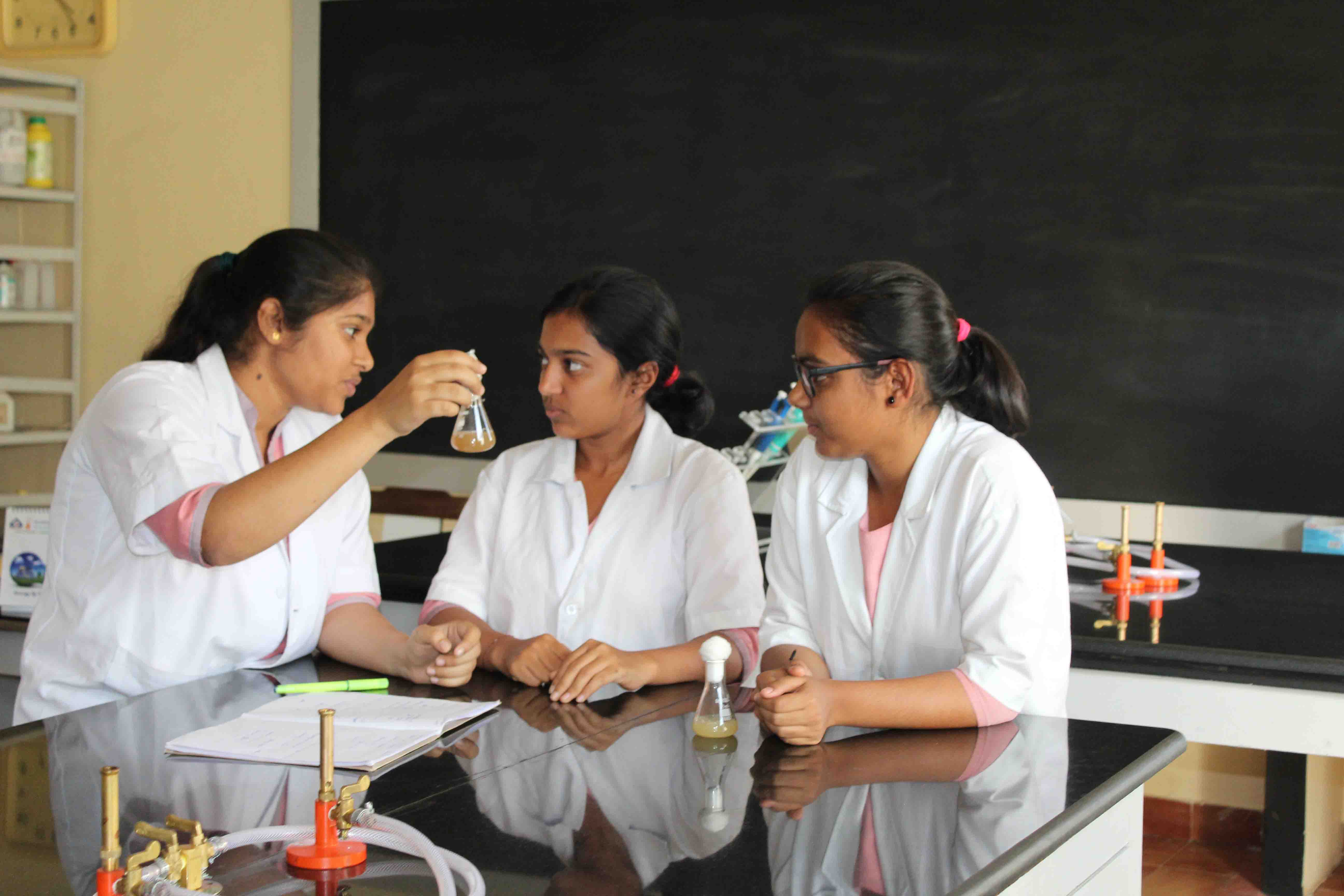 With the intention of nurturing students interest in science, and to encourage towards continuing their curiosity and scientific temperament, our institution has created an innovation and incubation center in the year 2018. The centre constituted with the faculties of life-sciences, physical sciences, commerce and management and IQAC coordinator of the institution. The centre has been established at Department of Biotechnology, with all the necessary basic research facilities to run the in-house research projects.
Faculties of life-science departments, involving final and second year students in basic research activities by utilizing the created facilities and also students were encouraged to present their data in various national and international symposium/conferences.
Notable projects carried out from the date of its initiation,
Evaluation of Antimicrobial activity of Neem, Amla and Clove against Staphylococcus aurens, E. coli and B. subtilis executed by Mrs. Atiya Sameen assistant professor in Microbiology with Divay K., Sahana M. Kumar and Nayana students of final year Bt. B. M, and presented their findings at international conference on Nanotehnology 2019 held at St. Aloysius college, Mangalore.
UV Spectrophotometric analysis of anti-protein aggregation of oligosaccharides supervised by Dr. Wethroe Kapfo, Assistant Professor and Head Department of Biochemistry with Madhumitha Bhat of III Bt. B.M and presented their research findings at international conference on Nanotehnology 2019 held at St. Aloysius College, Mangalore.
Currently centre runs two in-house research projects by engaging 15 students of B.Sc, on
Exploring possible inhibitory sites to bacterial growth by Evaluating Molecular Signature Driven under Stress Condition. By Dr. Sunil Kumar C. R., assistant professor and Head, department of Biotechnology, MMK and SDM, Mysuru with Archana R., Bhavana and Rachitha of Fnal year Bt.B.M. Arya, Bhojamma, Monisha and Sahana M. P. from second year students.
Evaluation of Borewell and Municipal Corporation Water Supply for its Potability Mrs. Raja Rajeshwari assistant professor in Microbiology with Pooja, Rashmi, swathi, and Sahana students of final year Bt. B. M.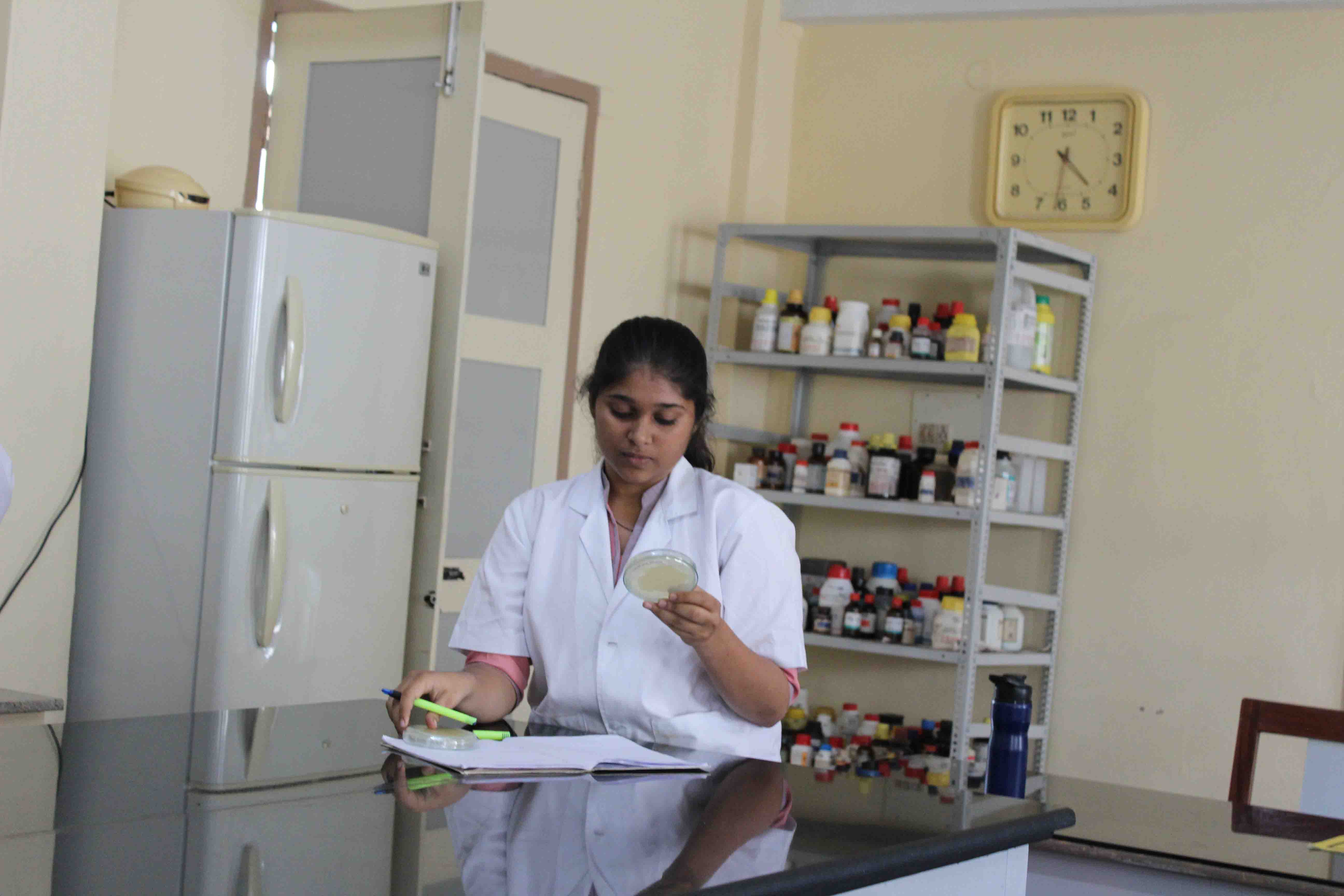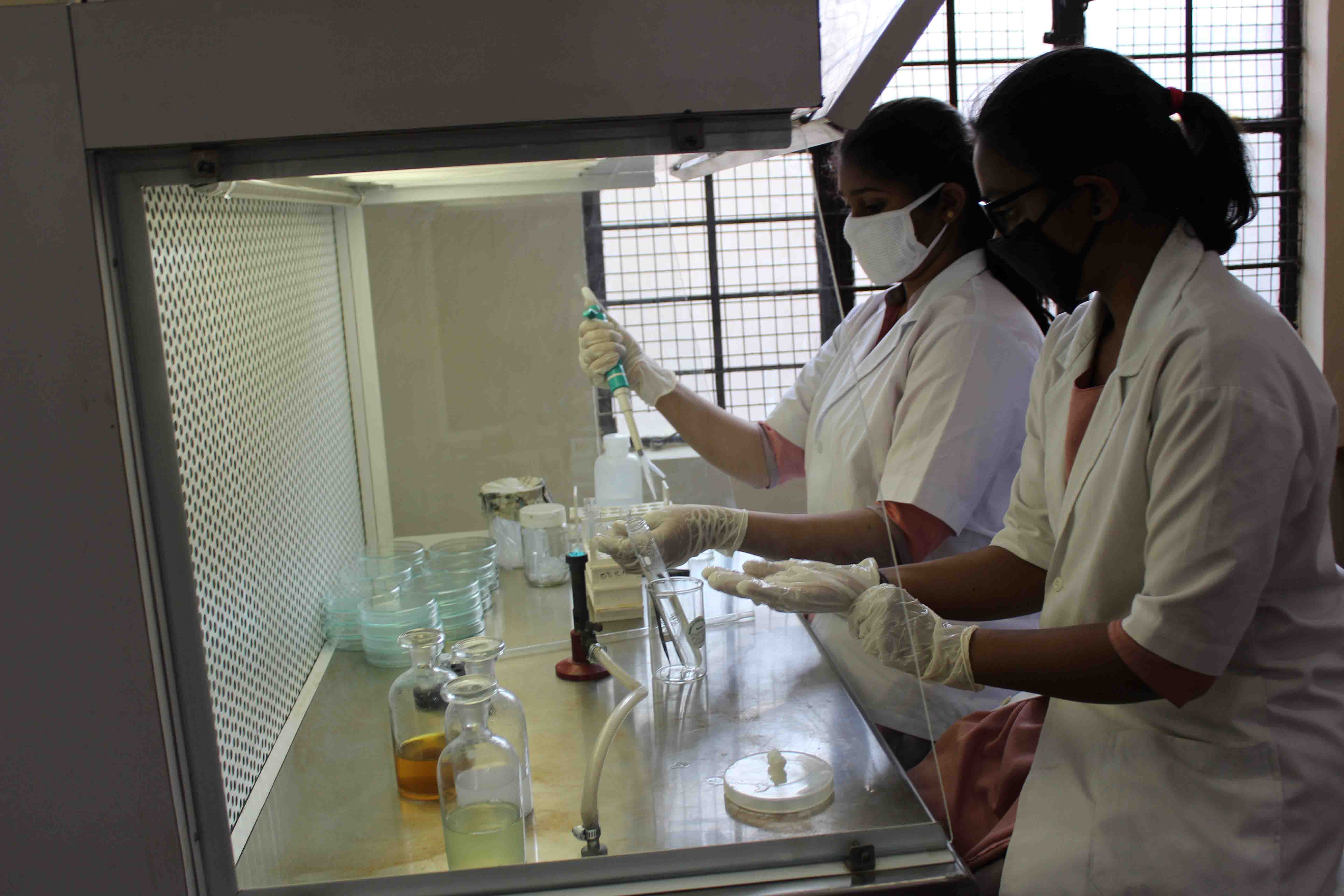 Facilities available at the center
Laminar Air Flow
Centrifugation (non-refrigerator)
Gel electrophoresis unit
Spectrophotometer and colorimeter
Incubator
Hot Air Oven
Micropipettes
Microscopes
Air condition
Colony counter
Magnetic stirrer with hot plate
Vortex
Members of the center
| | |
| --- | --- |
| Dr. C. R. Sunil Kuamr | Coordinator |
| Mrs. G. R. Sumithra | IQAC, Coordinator |
| Mr. Shivabeerappa M | Dept. Of Commerce and management |
| Mrs. Athiya Sammen | HOD, Dept. Microbiology |
| Dr. Wethroe Kapfo | HOD, Dept. Of Biochemistry |
| Miss. K. M. Chandini | Dept. Of Physics. |